3 min read
How Printing Promotional Products Makes Your Brand Memorable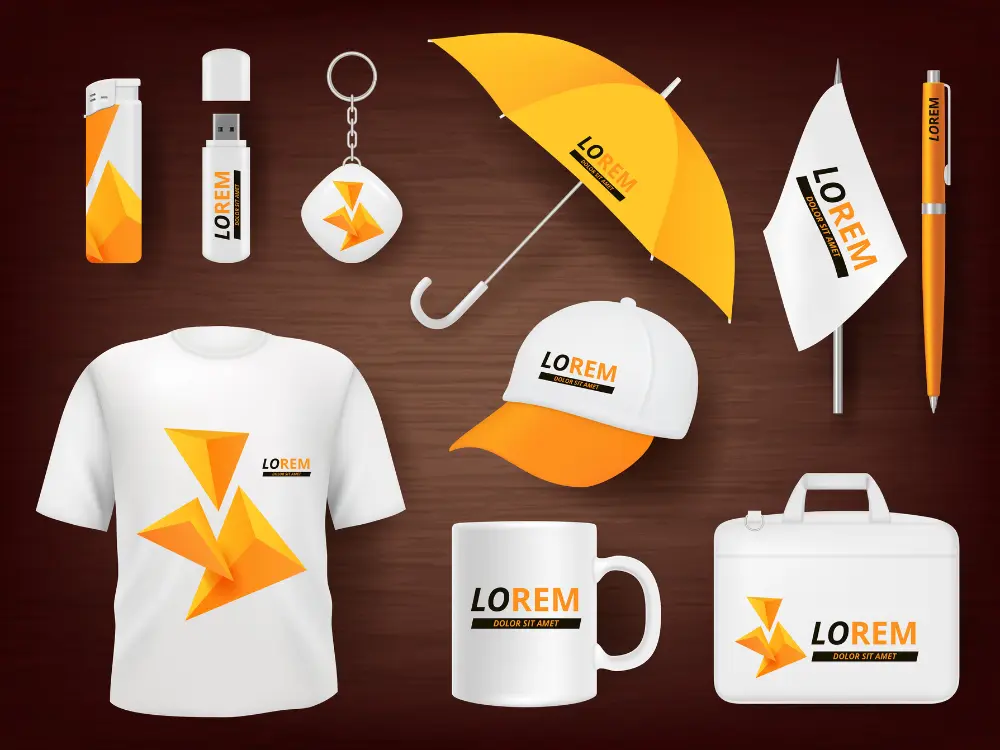 Effective branding is the cornerstone of any successful business. One of the main objectives of branding is to create a lasting impression that will keep your business in customers' minds, prompting loyalty and repeat purchases. One proven way many businesses increase brand awareness is by strategically printing promotional products.

Promotional products (ad specialties, trinkets, freebies, etc.) have been a classic marketing tool for many years. But what makes promotional products effective, and how can you use them to make your brand memorable? In this blog, we will discuss how printing promotional products can make a brand stand out from the crowd and leave a lasting impression on potential customers.
The Power of Printing Promotional Products
Promotional products are items that are printed with a company's brand name or logo and are given out to potential customers as a passive reminder of your business. Let's imagine this together. A company gives someone a pen that is branded with the company's look and feel. Now, each time this person uses the pen, they see the brand name and remember that business. That's powerful, right?
The magic of printed promotional products is their ability to stick around and continuously remind recipients about a brand. Compared to a digital ad that disappears as soon as you scroll past, printed promotional products are tangible and more permanent. They are like little billboards sitting on a person's desk or in their pocket.
Why Printed Promotional Products Work Like Magic
According to a study by the Advertising Specialty Institute, 85% of people remember the company that gave them a promotional item. That's a lot of people! So, by giving out products with your brand name, you're making it more likely that people will remember your company.
Also, promotional products are like mini surprises that people appreciate. Who doesn't love a freebie? When you give people something nice for free, they associate these good feelings with your brand. They'll think of your brand as generous and thoughtful, which is definitely what you want.
The Art of Printing the Perfect Promotional Products
Now, not all promotional products are made equal. To get the most out of promotional products, you need to pick the right ones to print. The perfect items should have a clear link to your brand and provide value to the people you give them to.
Why does usefulness matter? The more often people use these items, the more they will see your brand name. Some popular printed promotional products include T-shirts, hats, pens, notebooks, USB drives, and phone chargers. These staple items are commonly in everyday use, keeping your brand in the spotlight.
Print Promotional Products That Match Your Brand's Personality
There's something else that's important when it comes to promotional products. When printing promotional products, design them to reflect your brand's personality. This is where you need to consider what your brand stands for and what image you want to portray. Promotional products should resonate with your target audience. Think of what product could add value to their everyday lives.
For instance, if you are the owner of a tech company, you should give out branded USB drives or cool tech gadgets. But if your brand is all about health and wellness, you could opt for printing promotional products like branded yoga mats or reusable water bottles.
The look and design of your gifts should also match your brand. They should use the same colors and styles that people associate with your brand. This helps people instantly recognize that the product is from your company.
Promotional Product Quality is Important
Another key point to remember is that the quality of your promotional products matters a lot. If you give out top-notch items, people will likely think your brand is also top-notch. High-quality promotional products tell people your company values and cares about giving them the best. So, don't try to save money by giving out cheap, low-quality items, or it might give your customers the wrong message.
Add an Appealing Message to Promotional Products
Another excellent idea is to add a special message to your promotional products. This message is known as a "call to action." It tells people what to do next. For example, you can add your website address or a fun slogan encouraging people to check out your company. This is a smart way to get people even more interested in your brand.
The Smart Way to Give Out Promotional Products
Lastly, consider how and where you will give out your promotional products. This could be a local event where you can set up a stall or an online competition where the winners get your branded merchandise. The main thing is to make sure the right people—those who would be most interested in your brand—are the ones to receive your promotional products.
Thinking of Printing Promotional Products? Hatteras Can Help.
Online ads are gone in seconds and quickly forgotten, but a quality promotional product could help make your brand unforgettable. At Hatteras, we can develop the perfect promotional products to help your brand make a lasting impression. With our expertise in printing promotional products, we can help you get there. Contact us to learn more or request a quote to get started today.