3 min read
Printed Promotional Products for Every Season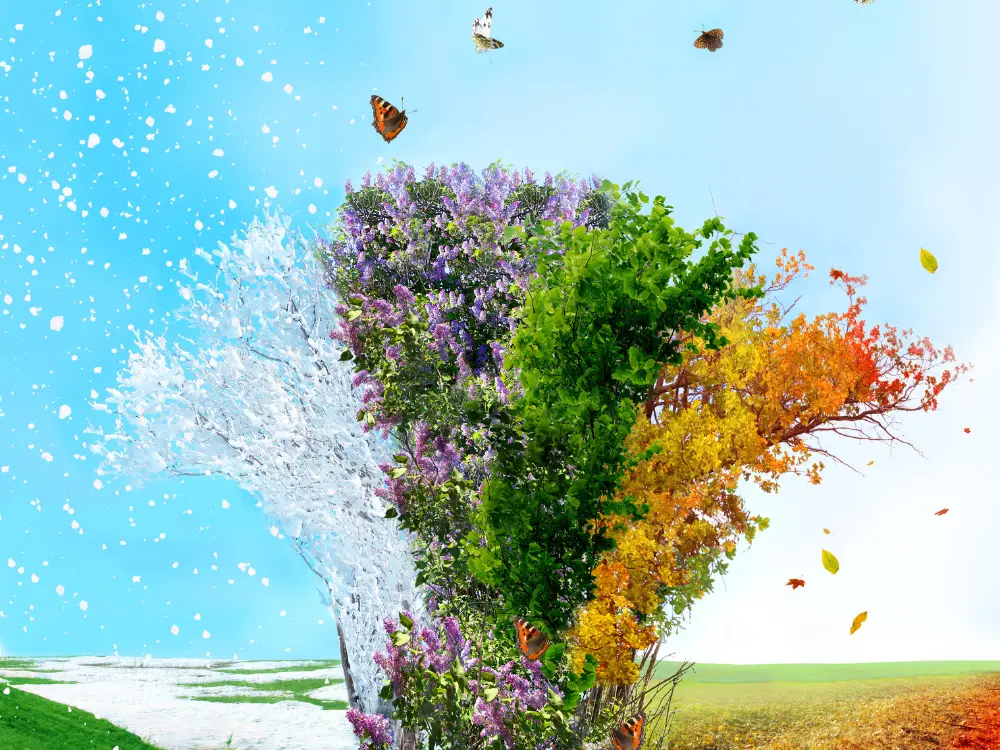 Printed promotional products play an important role in increasing brand awareness and client loyalty. Seasonal promotional products offer a unique opportunity to stay in your customers' minds all year round.

By aligning your promotional items with the changing seasons, you ensure your products are timely, useful, and appreciated. In this blog article, we will explore various printed promotional products that you can incorporate into every season, promoting your brand year-round.
What are Printed Promotional Products?
Printed promotional products are customized items featuring a company's logo or message distributed to promote businesses, events, or causes. These tangible products, such as apparel, writing instruments, tech accessories, and more, serve as functional reminders of a brand and are intended to build brand awareness, customer loyalty, and engagement. They are commonly used as giveaways at events, gifts for clients, or components of marketing campaigns.
The strategic use of printed promotional products aims to leave a lasting impact on recipients, enhance brand recognition, and foster stronger customer relationships. By selecting products aligned with the target audience, campaign objectives, and available resources, businesses can effectively leverage these items to increase brand visibility and engage with their audiences on a tangible level.
Spring Your Promotional Products Into Action
As the cold winter fades and flowers and trees start to bloom again, now is the time to think about promotional products that promote rejuvenation, growth, and colors.
Eco-friendly or Earth-friendly products are popular in the spring because they correspond to the season of growth and regeneration. Consider branding reusable shopping bags, water bottles, seed packets, a garden kit, or garden tools for your backyard. These are not only functional, but they also spread a message of sustainability.
In the spring, outdoor event products are also beneficial. Printed promotional products such as frisbees, picnic blankets, kites, balls, and spring backpacks may be great promotional ideas that encourage people to get outside and enjoy the nicer, warmer weather.
Let Your Promotional Products Sizzle in the Summer
As the temperatures rise, so do opportunities for brand promotion. Summer promotional products should be geared towards activities that your audience enjoys during these hotter months.
Beach-related items, like branded beach balls, sunscreens, flip-flops, or towels, can make for excellent promotional products. They are not just useful but have high visibility on crowded beaches, getting your brand seen by more people.
Drinkware such as insulated tumblers and water bottles are also popular in summer. Hydration is crucial in the heat, and a high-quality, branded water bottle can be a daily companion for your customers.
Print Promotional Products Customers Will Fall For
Cooler weather and changing landscapes signify a shift in consumer behavior and provide new promotional chances in the fall.
Back-to-school apparel is ideal for fall promotions. Consider personalized notebooks, pens, backpacks, or lunch boxes. Personalized rulers, phone cases, and desk pads are more fall ideas. These are useful products that will be utilized on a regular basis, keeping your brand in the spotlight and on people's minds.
Outdoor gear for cooler weather, like branded jackets, caps, rain gear, or umbrellas, can also be excellent promotional ideas. As the weather becomes more unpredictable, these products provide comfort and function. Make sure to choose quality apparel to ensure long-lasting durability.
Warm Up the Winter With Printed Promotional Products
Winter promotional products can tap into the holiday season and colder weather to deliver items that will be cherished and used often. Think warmth and cozy ideas
Holiday-themed items, such as customized Christmas ornaments, holiday cards, cookie tins, custom mugs, and custom thermos, can make your brand a part of your customer's holiday traditions. Another creative idea is Christmas or Hanukkah wrapping paper for gift-giving. Wrapping paper can be expensive, and people will appreciate the gift of nice wrapping paper.
Winter gear like branded scarves, gloves, or thermal coats can offer warmth and comfort during the cold months. These items can be seen as extra thoughtful, making your customers feel valued and appreciated.
Distributing Your Printed Promotional Products
Releasing your promotional products at the right time maximizes their effectiveness. Make sure to pre-plan in advance so that your materials are ready for you to hand out. Some custom-printed promotional products can take several weeks to arrive. Start marketing your seasonal items a few weeks before each season starts to ensure your customers have them when they need them.
Remember, the key is to understand your audience and what items they would value most in each season. A well-planned, seasonally relevant promotional product campaign can boost brand visibility, strengthen customer loyalty, and drive year-round engagement with your brand. Distributing your seasonal promotional products can also be strategically done at events relevant to each season, such as spring fairs, summer beach events, fall school fairs, or winter holiday markets.
Printed Promotional Products for Each Season at Hatteras.
Ready to put your seasonal campaigns into action? At Hatteras, we're here to collaborate with you in designing the ideal printed promotional products tailored for each season. Whether it's summer, fall, winter, or spring, our expertise can help you leave a lasting impression. Feel free to reach out to us today to learn more about how we can assist you or request a quote to kickstart the process of bringing your creative visions to life.